Royal Scottish National Orchestra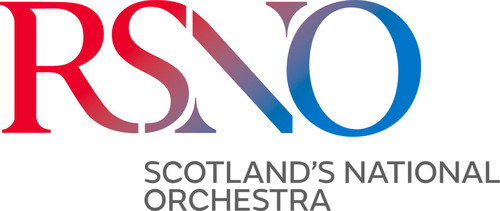 The Royal Scottish National Orchestra is one of Europe's leading orchestras with a history stretching back over 120 years. It is one of Scotland's leading cultural institutions, and an orchestra with a variety of work that is almost unparalleled amongst its British peers. Its superb education programme, the reputation of its recording back-catalogue, the loyalty of its audiences, and the passion of its musicians, staff and directors are key assets in building future success.

In Autumn 2015, the musicians and administrative staff of the RSNO moved into the RSNO Centre at the Glasgow Royal Concert Hall – a purpose-built new home right in the centre of Glasgow, Scotland's UNESCO City of Music. At the heart of the building is Glasgow's newest performance space: an acoustically adjustable, 600-seat auditorium that provides world-class rehearsal and recording facilities for the Orchestra. The RSNO Centre also houses a dedicated education space, the Robertson Learning and Engagement Centre.

From the RSNO Centre we look forward to an exciting era of excellence in performance, education and community engagement as well as an ambitious touring schedule incorporating North America, Europe and Asia.
City: Glasgow
Conductor: Peter Oundjian
Website: www.rsno.org.uk