Compagnie Thor - Thierry Smits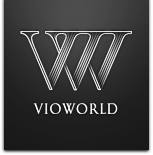 With his Compagnie Thor, Thierry Smits is one of the established values of Belgian dance. In 20 years, the company has staged over thirty dance creations in venues all over the world.

Thierry Smits's performances move back and forth between pure dance and real drama. At the heart of his work lies our relationship to sex and the sacred, and the human body – as the object of desire, the carrier of pleasure, and the reminder of finiteness – is always central to his choreography. In addition to this dramaturgical approach, Thierry Smits has always sought to create abstract work where he could push his boundaries of choreographic composition and search for movement. Regardless of genre, Thierry Smits's acute sense of aesthetics permeates through his entire oeuvre.
City: Bruxelles
Website: www.thor.be