Techniker(in) für Theatertourneen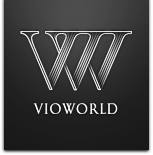 Tourneetheater mit Starensemble » More...
Job type:

Job
Amount of offered jobs:

1 offers of employment
Abstract:
Techniker(in) für unsere Theatertourneen mit Starensemble ab sofort gesucht
Job description:
Wir suchen ab September 2019 für die Theatergastspiele Fürth Techniker (= Tourneeleiter / Zuständig für Anfahrt des Bühnenbildes zum Tourneeort mit Sprinter, Auf- und Abbau des Bühnenbildes, Licht- und Toneinrichtung und "Fahren der Vorstellung").

Voraussetzungen: Führerschein, Tourneeerfahrung und Tätigkeiten bisher in einigen Häusern. (Gerne auch Erfahrung im Boulevardbereich).

Wir spielen vom Krimi bis hin zum klassischen Schauspiel, von der Komödie bis hin zur Revue.

Bewerbungen mit Fotos und Vita bitte an theatergastspiele@gmx.net

Wir sind ein Tourneetheater, welches seit 25 Jahren Produktionen zeigt. Wir spielen in Deutschland, Österreich Schweiz, Italien und Luxemburg.

Honorar auf Verhandlungsbasis.
Wir sind ein Tourneetheater und zeigen unsere Produktionen auf Tournee - Kein "festes" Haus.

Wir freuen uns auf Ihre Bewerbung mit Fotos und Honorarvorstellung.


Werden Sie Teil unseres Ensembles - wir freuen uns auf Sie !
Contact address:

Theatergastspiele Fürth UG

Ruhsteinstraße 4

91096 Möhrendorf

Bewerbungen mit Foto, Lebenslauf, Vita an theatergastspiele@gmx.net

www.theatergastspiele-fuerth.de
Referent/in Sponsoring (m/w/d) https://t.co/FWM7eIKGtU -
vor etwa 5 Stunden
Betriebswirt (m/w/d) https://t.co/xXg9zYbm2O -
vor 4 Tagen
Projektmanagement in Vollzeit https://t.co/aK9wELRSdc -
vor 5 Tagen
Artist Manager/in Vocal Division https://t.co/cGU6zHkB2M -
vor 6 Tagen
Artist Manager/in Instrumentalists & Conductors https://t.co/OvAWLMv3X5 -
vor 6 Tagen