Alt I 75%, einen Alt II und einen Tenor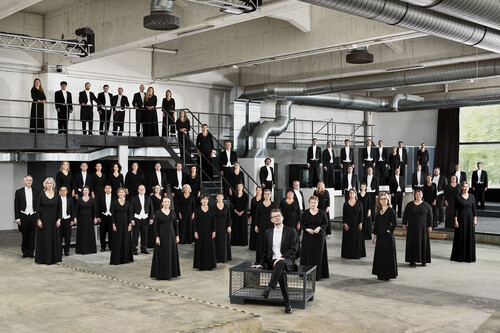 Der Rundfunkchor Berlin ist ein Ensemble der Rundfunk Orchester und Chöre GmbH Berlin
Charlottenstraße 56
10117 Berlin

Geschäftsführer: Anselm Rose
Kuratoriumsvorsitzender: Rudi Sölch
Sitz der Gesellschaft: Berlin
Amtsgericht Charlottenburg, HRB 4058 » More...
Job type:

Job
Amount of offered jobs:

3 offers of employment
Abstract:
Alt I (75%), einen Alt II und einen Tenor
Job description:
Wir suchen zum 01.03.2021 einen Alt I (75 % Stelle), einen Alt II und einen Tenor sowie laufend Akademist*innen und Aushilfen!

Voraussetzungen: abgeschlossenes Gesangsstudium oder eine vergleichbare Ausbildung, akzentfreie Beherrschung der deutschen Sprache, Ensembleerfahrung und die Fähigkeit, vom Blatt zu singen.

Wir freuen uns auf Ihre Bewerbung!
Contact address:

Rundfunkchor Berlin

Masurenallee 8-14, 14057 Berlin
Mitarbeiter/in Schwerpunkt KBB, Organisation https://t.co/LLPrVVEn9W -
vor einem Tag
Mitarbeiter*in Digitale Kommunikation https://t.co/GVF7U1LQXt -
vor 4 Tagen
Konzert- und Tourneemanagement / Disposition https://t.co/FSAL0ysRh9 -
vor 6 Tagen
Geschäftsführung (m/w/d) https://t.co/4Ao3hvKNKb -
vor 6 Tagen
Veranstaltungsreferent (m/w/d) https://t.co/OUhLnelITR -
vor 7 Tagen