Opernchor: 1. Alt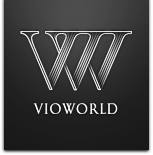 4-Sparten-Haus » More...
Job type:

Job
Amount of offered jobs:

1 offers of employment
Abstract:
-
Job description:
Das Theater Freiburg sucht für den
OPERNCHOR (Chordirektor Norbert Kleinschmidt)
ab der Spielzeit 2020/2021 oder früher einen

1. Alt

Voraussetzungen:
• Studium der Fachrichtung Gesang
• Beherrschung der deutschen Sprache


Vorzubereiten sind 3 Arien nach Wahl.
Die Chorstellen werden mit der persönlichen Einladung versandt.

Die Beschäftigung erfolgt in Vollzeit nach NV Bühne (Chorgagenklasse 2b). Schwerbehinderte werden bei entsprechender Eignung bevorzugt berücksichtigt.
Contact address:

Ihre Bewerbung mit den üblichen Unterlagen (Kopien, da keine Rücksendung) erbitten wir bis zum 30.06.2020 an:

Theater Freiburg
Chordirektor
Norbert Kleinschmidt
Bertoldstraße 46
79098 Freiburg

oder sehr gern per E-Mail an: Norbert.Kleinschmidt@theater.freiburg.de
(Die Gesamtgröße der Mailanlage sollte 15MB nicht übersteigen.)
Leitung Musikvermittlung (m/w/d) https://t.co/CFqeqZ9NSV -
vor 10 Tagen
Leiter/in Redaktion und Kommunikation (w/m/d) https://t.co/PPwDVWJaY1 -
vor 10 Tagen
Leiter*in Marketing https://t.co/HEEX1UuEh1 -
vor 14 Tagen
Kontrabass, Vorspieler (w/m/d) https://t.co/owRw5q85Ko -
vor 18 Tagen
Leitung Öffentlichkeitsarbeit & Marketing (m/w/d) https://t.co/Pp3q7nsmug -
vor 20 Tagen