1ST VIOLA / DEPUTY PRINCIPAL VIOLA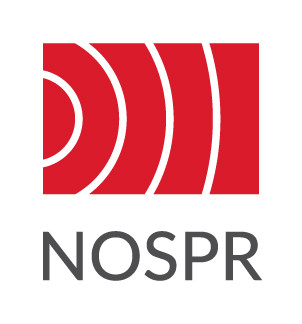 The NOSPR was founded in 1935 in Warsaw by Grzegorz Fitelberg, who led it until the outbreak of the Second World War. In 1945, the Orchestra was revived in Katowice by Witold Rowicki. In 1947, the post of artistic director was taken again by Grzegorz Fitelberg. After his death (1953), the Orchestra was headed by Jan Krenz, Bohdan Wodiczko, Kazimierz Kord, Tadeusz Strugała, Jerzy Maksymiuk, Stanisław Wisłocki, Jacek Kaspszyk, Antoni Wit, Gabriel Chmura and, once again, Jacek Kaspszyk.

In September 2000, Joanna Wnuk-Nazarowa became General and Programme Director of the NOSPR. In August 2012, Alexander Liebreich became Chief Conductor and Artistic Director of the NOSPR. In September 2018, Ewa Bogusz-Moore took up the post of General and Programme Director of the NOSPR.

Apart from maki.. » More...
Job type:

Job
Amount of offered jobs:

1 offers of employment
Abstract:
-
Job description:
Polish National Radio Symphony Orchestra in Katowice announces a competition aiming at filling the position of: orchestra musician – 1st viola (deputy principal viola)

The audition will take place on 22ND JANUARY 2019 at 2 o'clock p.m. at the seat of NOSPR in Katowice, Plac Wojciecha Kilara 1

- only selected candidates will be invited to take part
- applications should be filed with the Personnel Department, in writing addressed to NOSPR or by electronic mail until 15TH DECEMBER 2018.
- an application must contain a CV, including a description of the candidate's artistic achievements

1ST STAGE:
- F. A. Hoffmeister - Viola Concerto in D major, 1st movement
- M. Reger - Suite for solo viola, Op. 131d No. 3, 1st movement
2ND STAGE:
- W. Walton - Viola Concerto, 1st movement
3RD STAGE
Orchestral excerpts:
Sheet music will be sent to the candidates who qualify one month before the competition.
Contact address:

NOSPR Personnel Department
Plac Wojciecha Kilara 1, 40–202 Katowice
e-mail: kadry@nospr.org.pl
tel.: 32 7325330, 510923028
Projektmanagement/Künstlerbetreuung https://t.co/AT1Ku02UMZ -
vor etwa 13 Stunden
Volontär/in Archiv und Bibliothek - 100% (24 Mo.) https://t.co/rM7htYJqzj -
vor 5 Tagen
Poesiefestival Berlin 2019 https://t.co/W5f8gblJuq -
vor 6 Tagen
Jazz Production Management https://t.co/64Qs2c50g9 -
vor 7 Tagen
Aushilfe gesucht https://t.co/eFSreWN5iI -
vor 11 Tagen